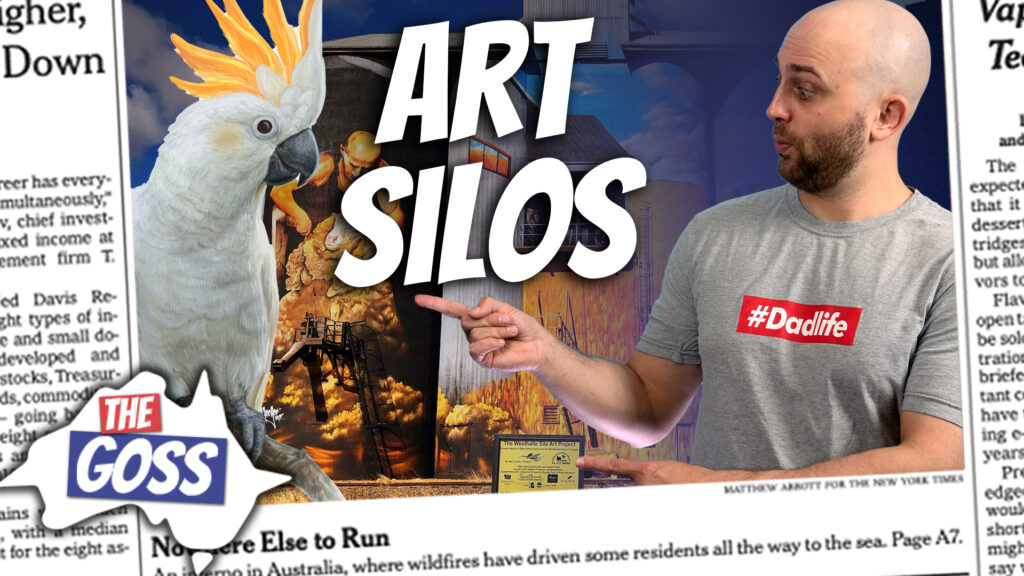 AE 930 – The Goss: Cockatoos, Art Silos and the Mallee
Learn Australian English by listening to this episode of The Goss! These are conversations with my old man Ian Smissen for you to learn more about Australian culture, news, and current affairs.
In this episode, we talk about the Australian bird mallee fowl, a species that lays its eggs in dome-shaped nest mounds.
Another "mallee" can also be found in Australia – the mallee woodlands of Victoria. An abundant variety of eucalypts called mallee grows in this region of northwestern Victoria.
We also talk about silo art popping around Australia. Artisans have painted over these old grain silos, giving them new life as creative outlets. There are so many beautifully painted artworks that there is a website so you can visit them all!
Improve your listening skills today – listen, play & pause this episode – and start speaking like a native English speaker!
Here's what you get when you sign up!
Read while you listen using the Premium Podcast player.
Understand every word in every episode.
Download all PDF transcripts and MP3s for 600+ episodes.
Get access to bonus member-only episodes.