Want to learn
American, British,
Australian English?
You've hit the intermediate plateau.
Remember when you first started learning English?
You made progress so quickly.
Now that you've hit the intermediate stage it feels like you have to work twice as hard to see any improvements.
You've mastered the basics, but when you try and say something more complex you can't find the right words.
You struggle to find good English material that actually works. 
Does this sound like
you?
Becoming fluent doesn't have to be a painful process!
Get unstuck with the Premium Podcast Membership!
Get weekly the transcripts for The Aussie English Podcast
Understand everything you hear in each lesson
Get a weekly study plan designed for intermediate to advanced students
Understand native-level, fast spoken English
Improve your pronunciation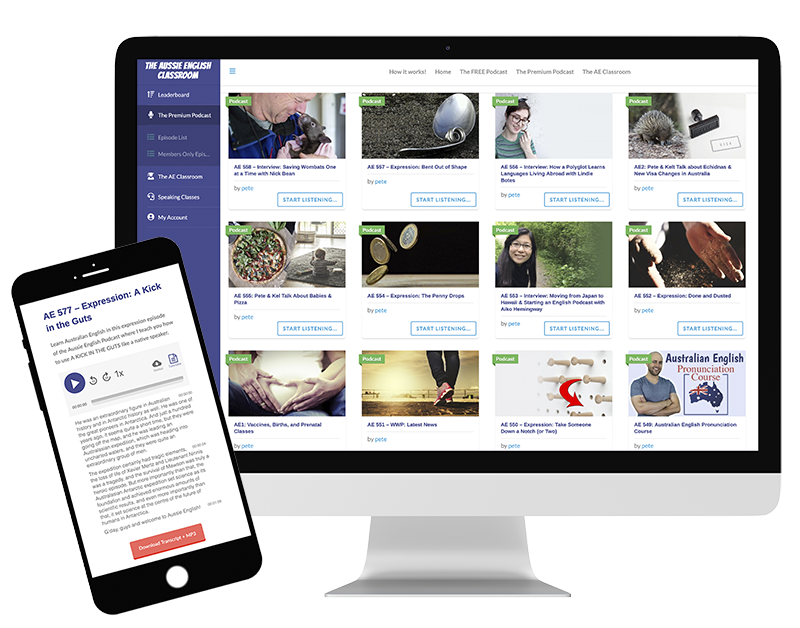 The Aussie English Podcast
The Aussie English podcast is for intermediate to advanced English language learners who are serious about learning English for daily life!
Your host and Australian English teacher Pete will help you to reach fluency faster by teaching phrasal verbs, common expressions, conversation tips and with a lot of Australian slang, culture, history, and current affairs added too!

"I love your podcasts because I can understand the history and the culture from Australia!"
"Your podcasts have been helping me to improve my English. I really enjoy your interviews!"
"One of my favourite [activities] is listening to Aussie English, especially The Goss episodes because it's so advanced!"
"I love your podcast because I can hear interesting and varied subjects! [It] helps me a lot both to increase my vocab and to inform me. I especially like when the subject is about history!"
"Your podcasts are amazing. They're helping me to practice my listening and to pick up new words, new expressions, and to develop a new way to think and to tackle new conversations!"
"I'm so glad I found [Aussie English] on YouTube. Since then I've been following you on the podcast. It's very helpful. I can learn, I can study, I can practice while I travel or do housework!"
"The podcast has been really helpful and also all the tips you've been telling us about everyday lingo we use in Australia!"
"I love your podcast! I'm increasing my vocabulary by listening to it every day!"
"I'm particularly fond of your Goss episodes because I really enjoy how I can learn from real-life conversations."
"When I came to Australia, I understand the majority of things which people told me! It's due to work I did on Aussie English!"
Choose a plan to get started
Choose a flexible payment plan to get started. Satisfaction guaranteed with our 30-day refund policy. 
(prices are in AUD)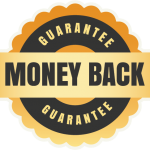 More students learning with the podcast!
I LOVE the way Pete is teaching English. It is relaxing and he also brings adds so much culture stuff to his content.
I subscribed to the AE youtube channel from May 2016 onwards and later at the end of the year I joined the AE Academy. There are excellent courses for pronunciation, every-day conversation, a variety of expressions and other resources for ESL students. I would recommend AE resources for everyone who wants to succeed in English.
Aussie English has helped me to keep learning and practicing even though I'm not in Australia anymore, and as a result, my english is still improving each day. The slang I've learnt with Pete and his podcast have helped me a lot to improve and understand every day a bit more my Aussie friends back there. Thanks for all and great job!
I am grateful to find The Aussie English Podcast and quickly became a proud member of it. My english (listening and speaking) improves a lot. And on top of that, I've learned not only english, but also a lot of Australian history, culture, slang and expressions.
prices are in Australian dollars