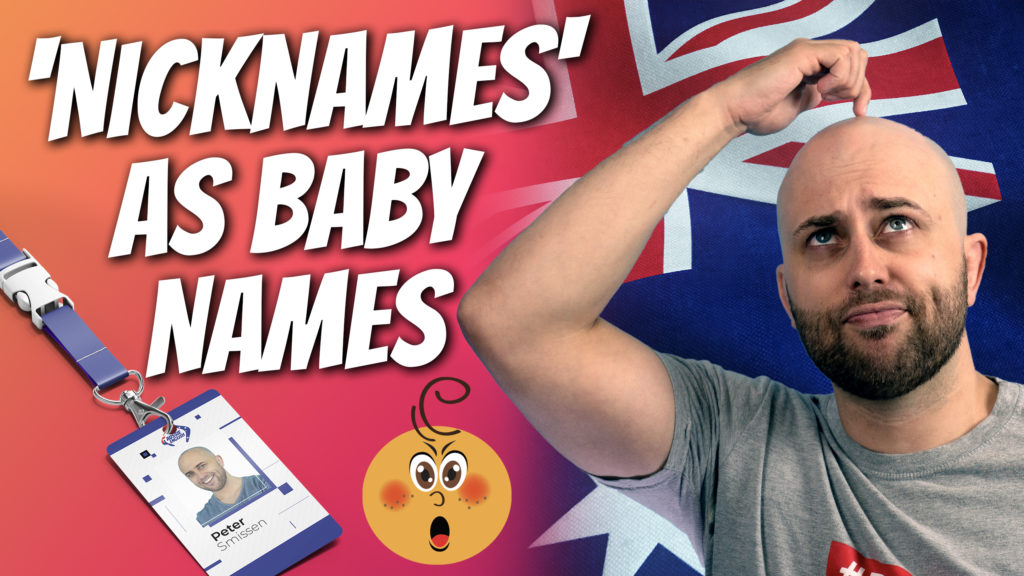 AE 872 – Why Are Aussie Parents Choosing 'Nicknames' As Baby Names?
Learn Australian English in this episode where I read out an online article for you! This read-along activity helps you pick up natural-sounding word pronunciations. While reading, I will also be explaining key phrases to help you understand its meaning and usage.
In this episode, we talk about this new trend among Australian parents of giving nicknames as baby names. Like instead of Peter, the baby's legal name would be simply Pete. And this because they wouldn't want to bother with shortening a long name.
This really is kind of a personal thing for most parents, but I'd like to know what you think of this! For migrants coming to Australia, will you use names from your home country? Or will try to find a blend in there?
Comment below!
Improve your listening skills today – listen, play & pause this episode – and start speaking like a native English speaker!
Here's what you get when you sign up!
Read while you listen using the Premium Podcast player.
Understand every word in every episode.
Download all PDF transcripts and MP3s for 600+ episodes.
Get access to bonus member-only episodes.