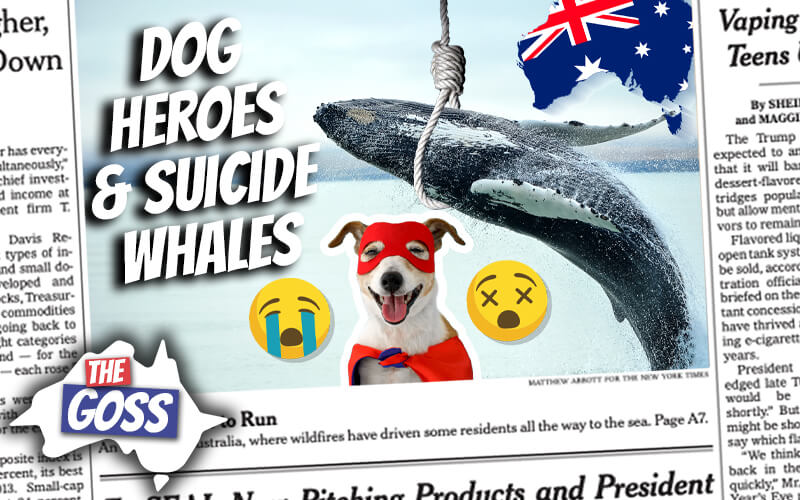 AE 820 – The Goss: Dog Heroes, Suicide Whales, & a Convict's Worst Nightmare
Learn Australian English by listening to this episode of The Goss! These are conversations with my dad Ian for you to learn more about Australian culture, news, and current affairs.
In this episode, we talk about a dog who saved a litter of kittens that got dumped on a snowy road.
We also talk about whales that migrate from Antartica to Australia. Finally, what do you think is a convict's worst nightmare? Prison hell so bad that you draw straws to die.
Improve your listening skills today – listen, play & pause this episode – and start speaking like a native English speaker!
Here's what you get when you sign up!
Read while you listen using the Premium Podcast player.
Understand every word in every episode.
Download all PDF transcripts and MP3s for 600+ episodes.
Get access to bonus member-only episodes.