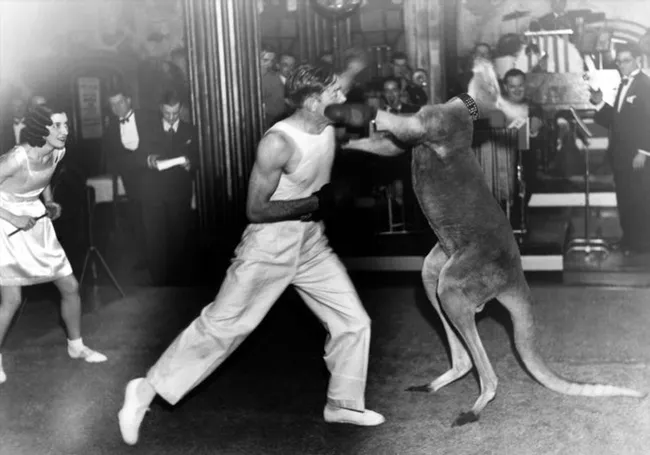 TIL: Men Used To Fight Kangaroos For Entertainment
TIL: Men Used To Fight Kangaroos For Entertainment
So tell me in the comments below guys, how do you feel about men fighting kangaroos? Is it a fair fight or is it animal cruelty?
Read more about the history of the boxing kangaroo in this Vice article The Prolific and Upsetting History of Humans Boxing Kangaroos.
Here's what you get when you sign up!
Read while you listen using the Premium Podcast player.
Understand every word in every episode.
Download all PDF transcripts and MP3s for 600+ episodes.
Get access to bonus member-only episodes.