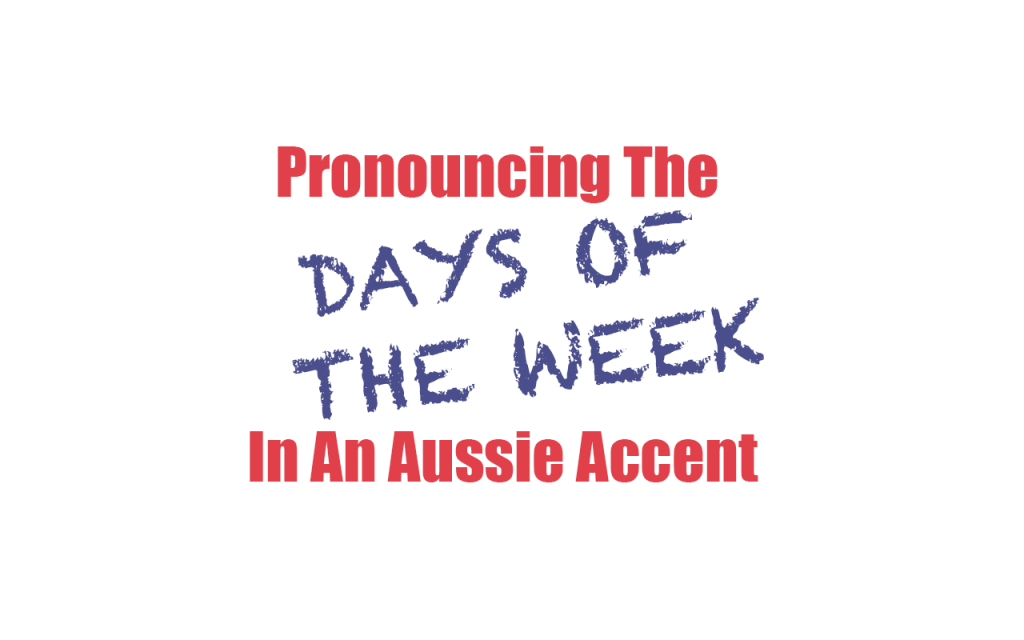 Pronouncing The Days Of The Week In An Aussie Accent
Pronouncing The Days Of The Week In An Aussie Accent
G'day guys.
Welcome to this episode of Aussie English.
Today we're going to learn how to pronounce the different week days in an Australian accent.
Let's go.
Monday
Tuesday
Wednesday
Thursday
Friday
Saturday
Sunday
And so, in Australian English too you'll often hear people say "Saturday", they'll reduce it down to just "Satday", "Satday".
So, instead of having one day of the week that has three syllables, "Sat-ur-day", every single day of the week has two syllables.
Mon-day, Tues-day, Wednes-day, Thurs-day, Fri-day, Sat-day, Sun-day.
So, you'll often hear it said like that.
Satday. Satday.
And also, in Australian English you might hear from time to time people say the word "Day" like "Dee".
So, they might say, "Mondee, Tuesdee, Wensdee, Thursdee, Fridee, Satdee, Sundee".
So, that's just one extra thing to remember.
Anyway guys, I hope you enjoyed this episode.
And I'll see you later.
All the best!
Check out the other recent Pronunciation episodes below:
Here's what you get when you sign up!
Read while you listen using the Premium Podcast player.
Understand every word in every episode.
Download all PDF transcripts and MP3s for 600+ episodes.
Get access to bonus member-only episodes.