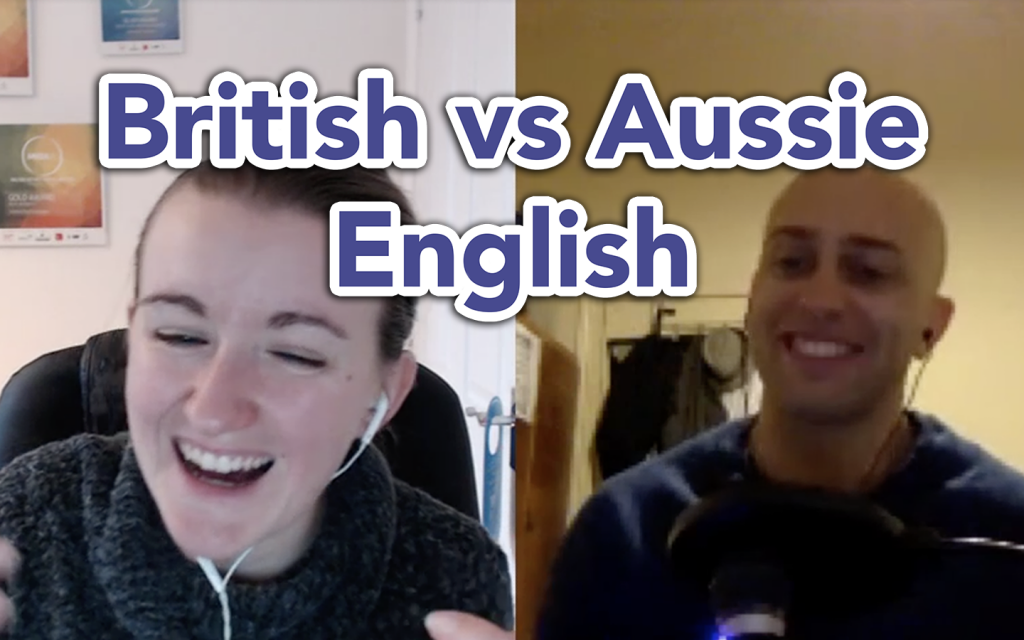 Interview With Lindsay Does Languages: British vs Aussie English
British vs Aussie English
I've been a fan of Lindsay from Lindsay Does Languages for a while guys, and today I had the privilege of interviewing her on The Aussie English Podcast.
In her own words:
"I like languages a little bit. I learn them, I teach them, I make videos about them, and I write about them. I live in England with Ashley and our tortoise Gonzo. Lindsay Does Languages is my job. It's pretty cool."
I first stumbled across her on YouTube when I found one of her videos where she was wandering around some town in Sweden (I think?) talking about the language, the culture and the people in general. Within no time at all I'd lost a big chunk of my day after consuming one video after another on her channel.
So, if you like language learning and you like traveling, or you just want some motivation regarding your own language learning pursuits, then I definitely recommend you go suss out her website and/or YouTube channel. Although, beware! You may lose a large part of your day there. She's brilliant!
We chat about a bunch of different things for just over an hour including, British vs Aussie English, different slang terms, language learning and getting through the intermediate plateau to the advanced levels in English or whatever your target language may be.
Check at Lindsay Does Languages:
Website – https://www.lindsaydoeslanguages.com/
YouTube – https://www.youtube.com/user/LindsayDoesLanguages
Facebook – https://www.facebook.com/lindsaydoeslanguages
Instagram – https://www.instagram.com/lindsaydoeslanguages
Here's what you get when you sign up!
Read while you listen using the Premium Podcast player.
Understand every word in every episode.
Download all PDF transcripts and MP3s for 600+ episodes.
Get access to bonus member-only episodes.