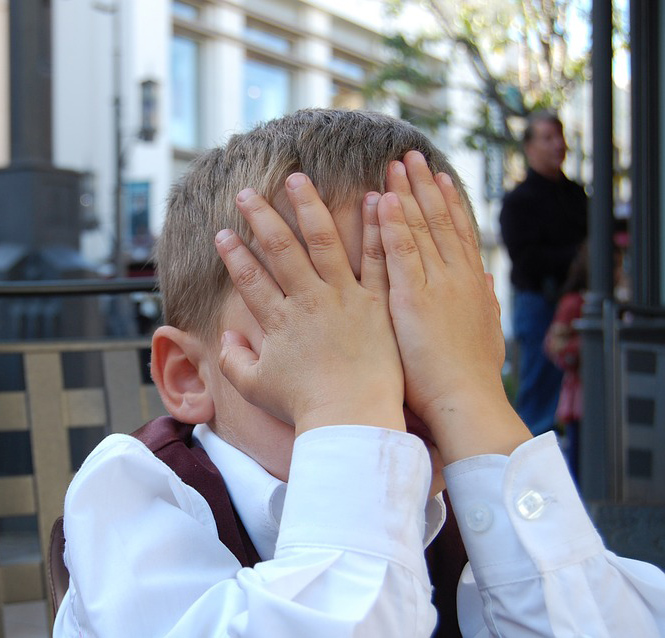 Embarrassing English Errors Ep15: Speak & Spick
In today's episode, Embarrassing English Errors Ep15: Speak & Spick, I teach you how to pronounce the subtle difference between the words "Speak" and "Spick".
Embarrassing English Errors Ep15 – Speak & Spick
G'day guys. Welcome to this episode of Embarrassing English Errors.
Today we're going to go over the two words "Speak" and "Spick". "Speak" is obviously a verb, and it means to talk or to say, you know, you speak with someone. "Spick" on the other hand, for me at least I mostly hear this when you watch TV shows or movies from the US, from America, and it's a derogatory term for people from South America or Mexico. So, they say "Spick" for someone who is an immigrant from these areas and speaks Spanish as their first language. So, I'd imagine it's from the word "Hispanic", "-spanic", and so they get the word "Spick". So, that's why it's obviously a word that you don't want to necessarily mix up when you're speaking, especially with other Americans, and especially with Americans who originate from Mexico or South America. It's also used in a term "Spick and span", which means really clean or really tidy, and this doesn't have an derogatory or nasty meaning, but I can't think of it being used in anything other than that and mostly derogatory speech when talking about Hispanics in um… America.
Anyway, what are some other words in English that have the same sound "-eak" from "Speak"?
Speech
Speed
Speaker
Species
Speechless
Speedily
Speedo
And what are some other ones that have that "Spih" [sound] from "Spick"?
Spiff
Spill
Spilt
Spin
Spit
Spear
Spitfire
Spirit
Spinoff
And some other words in English that have the vowel sounds form both "Speak" and "Spick". We'll go through "Speak" first.
Weak
Reek
Peek
Greek
Bleak
Cheek
Squeak
And then "Spick".
Wick
Brick
Chick
Click
Nick
Rick
Thick
Stick
So, now let's go through a few made up words and real words to practice the pronunciation of these two vowel sounds, and we'll use different consonants at the start of these words, and they'll end in "-ick" or "-eak".
Shick – Sheek
Lick – Leek
Bick – Beak
Dick – Deak
Thick – Theek
Fick – Feek
Stick – Steek
Flick – Fleak
Chick – Cheek
So, now we can go through the two different vowel sounds five times.
Ih x Ee x 5
And now we'll go through the words "Speak" and "Spick" back to back so you can practice switching from one word to the other ten times.
Speak & spick x 5
So, that's it for today's episode guys. If you have any other words that you're having difficulty pronouncing then feel free to send me a message or comment on Facebook and I'll do an episode on them as soon as I can. Until then guys have a good one!
Here's what you get when you sign up!
Read while you listen using the Premium Podcast player.
Understand every word in every episode.
Download all PDF transcripts and MP3s for 600+ episodes.
Get access to bonus member-only episodes.