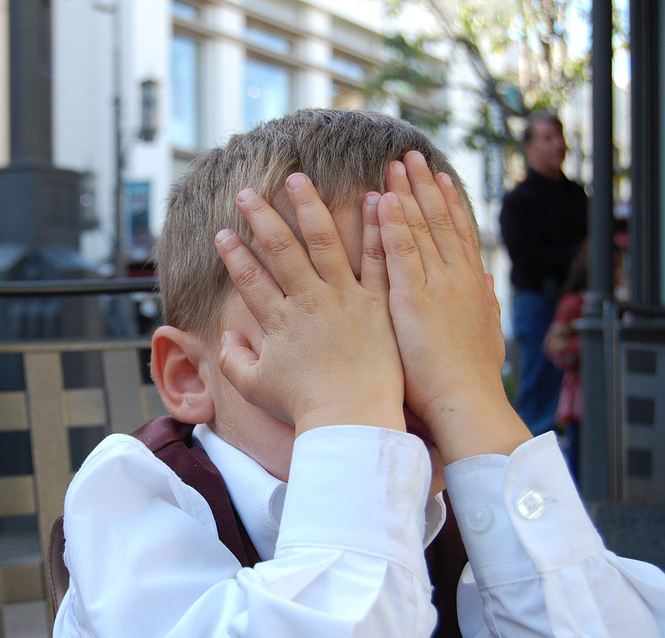 Embarrassing English Errors Ep07: Crap & Crab
In this episode of Embarrassing English Errors I teach you the subtile difference in pronunciation of the words "Crap" & "Crab".
Embarrassing English Errors Ep07 – Crap & Crab
G'day guys and welcome to this episode of Embarrassing English Errors.
Today's we're going to go over the two words "Crap" and "Crab".
So, "Crap" means poo. It's a slang word. It's pretty benign. It's not very strong or offensive, you know, you can say "Crap"… it's the kind of word I could use in front of my parents, um… but they're pretty relaxed with this sort of language. So, it's not too rude, but it is a rude… it's considered a rude word. "Crap". You're referring to poo but you're not saying it in a nicer way. "Crap".
The word "Crab" is an animal. It's a crustacean. It has two big pincers at the front of it. You'll see them at the beach in the water. "Crabs". So, this episode's based on the difference in the ending of these two words, "Crap" and "Crab". So it's the "P" and the "B" sounds. So, it's… it can be important to… to not confuse these two sounds when you're saying these words obviously if you go to a restaurant and you're asking for a "Crab" and you accidentally ask for "Crap" that can be a bit of an embarrassing situation.
So, what are some different words in English that have that same "Ap" sound in them like the word "Crap".
Cap
Chap
Clap
Flap
Gap
Lap
Map
Nap
Slap
Wrap
Yap
Zap
Strap
Sap
Tap
Trap
And some other words that sound like "Crab" and have that "Ab" sound in them.
Lab
Cab
Blab
Dab
Drab
Flab
Gab
Grab
Jab
Nab
Scab
Slab
Stab
Tab
Rehab
So, let's now go over the two "Ap" and "Ab" sounds five times.
Ap – Ab x 5
And, now we'll put some different consonants in front of "Ap" and "Ab".
Stap – Stab
Trap – Trab
Blap – Blab
Thap – Thab
Map – Mab
Clap – Clab
Slap – Slab
Rap – Rab
Strap – Strab
Thrap – Thrab
And, now we can go over the words "crap" and "crab" ten times back to back.
Crap – Crab x 10
So, that's today's episode, guys. Let me know what you think on Facebook and if you have any other words or any other sounds that you're finding hard to pronounce in English, whether it's Australian English, American English, English English, let me know, send me a message or a comment on Facebook or on the Webpage and I'll try and make an episode on it as soon as I can. And also let me know what you think of these episodes, guys, and if they're helping you improve your pronunciation. I know they're a little bit boring but that's why I'm trying to keep them short, short and sweet, so that you guys can listen to them quickly, maybe once, twice, you know, however many times you want daily, weekly, just every time you want to practice your pronunciation a little. So, until next times guys have a good one!
Here's what you get when you sign up!
Read while you listen using the Premium Podcast player.
Understand every word in every episode.
Download all PDF transcripts and MP3s for 600+ episodes.
Get access to bonus member-only episodes.