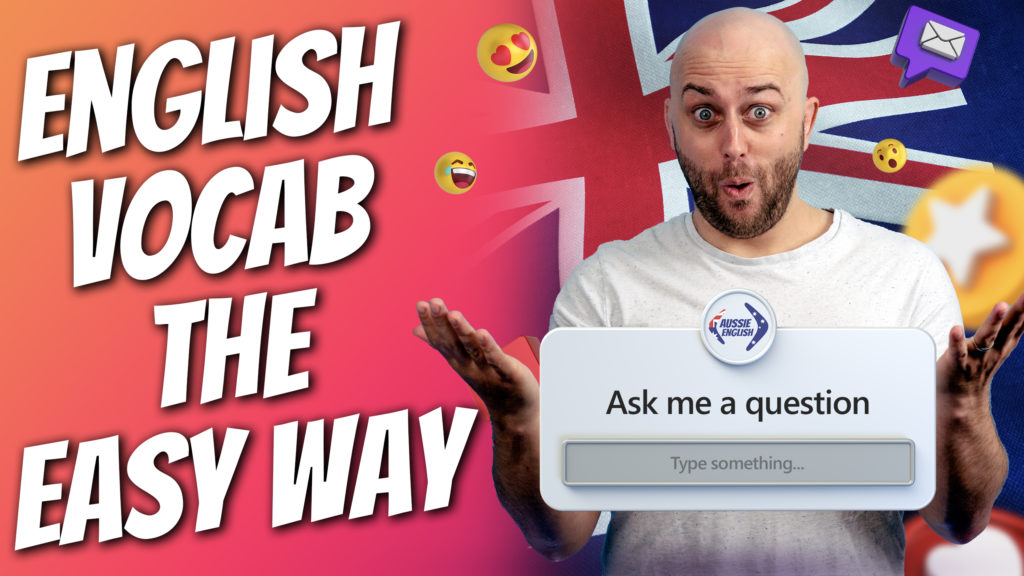 AE 884 – How To Learn And Remember Vocab The Easy Way
Learn Australian English in this special episode of the Aussie English podcast!
So, do you wish you had a broader vocabulary in English?
Or do you want to have more English expressions on the tip of your tongue for daily conversations?
But do you find you easily forget them as soon as you have learnt them?
I received this interesting question from Mohsen, one of my followers on Instagram, asking me for the best way to learn new vocab and remember it — thank you, Mohsen!
In this episode, I talk about several things that you need to know about learning any language:
How to expand your English vocabulary
How to use complex English sentence structures in your daily conversations
The key to retaining vocabulary and expressions that you have learned
The right way to read any material & recall what you have read
Why continuous intake of English vocabulary is essential
Anki and how to use it
How to retain vocabulary in the long run with mnemonics & word association
Learn how to organize information into easy-to-learn groups
Why you need to study and have fun at the same time
What the Pomodoro technique is & how it can help you study better
These tips should help you a lot, I hope you enjoy this video!
Comment below if you think there's anything else we can add to this list!
PS – here's the Marty Lobdell video summary I talked about: www.youtube.com/watch?v=23Xqu0jXlfs&t
Here's what you get when you sign up!
Read while you listen using the Premium Podcast player.
Understand every word in every episode.
Download all PDF transcripts and MP3s for 600+ episodes.
Get access to bonus member-only episodes.