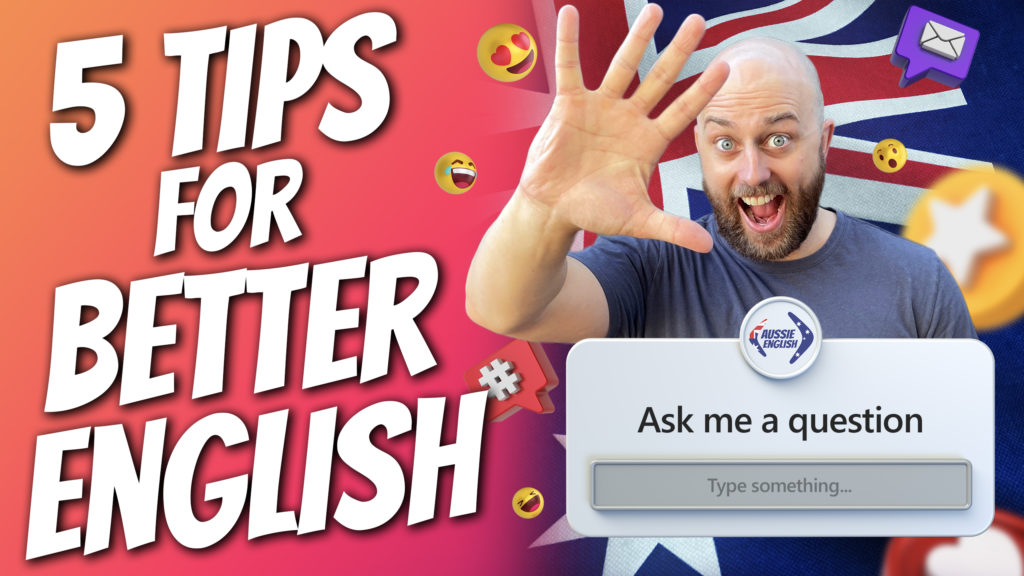 AE 866 – Top 5 Tips For Speaking English Like A Native
Learn Australian English by watching this special episode where I answer one of my followers' question: How can I improve my grammar in conversations?
Thanks to Azalia who sent me this awesome question via Instagram! In this episode, I share to you 5 great tips on how you can be comfortable in everyday English conversations.
This is a value-packed episode where you:
– learn why you don't have to follow English grammar rules all the time
– learn the difference between formal and informal English conversations (and when to use them)
– learn what kind of content you should watch (or listen to) to learn how to speak naturally
– learn how you can use learning techniques to improve daily
– learn what is reflective practice and how it can hugely boost your progress
Embrace your mistakes, keep a positive mindset, and always be learning!
Improve your listening skills today – listen, play & pause this episode – and start speaking like a native English speaker!
Here's what you get when you sign up!
Read while you listen using the Premium Podcast player.
Understand every word in every episode.
Download all PDF transcripts and MP3s for 600+ episodes.
Get access to bonus member-only episodes.