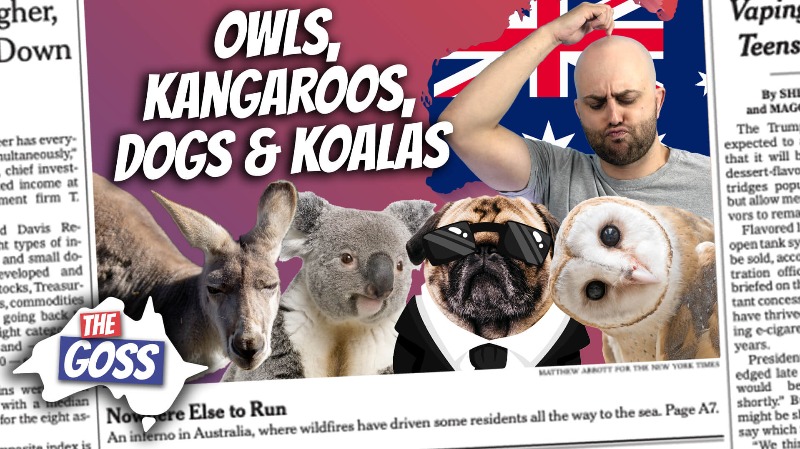 AE 802 – The Goss: Stowaway Owls, Talking Kangaroos, & Dogs Trained to Protect Bandicoots & Koalas
Learn Australian English by listening to this episode of The Goss!
These are recorded conversations with my old man Ian Smissen for you to learn more about Australian culture, news, and current affairs.
In this episode, we talk about Rockefeller (Rocky, for short), the stowaway owl. This saw-whet owl's home got cut down to become some business center's Christmas tree – I bet you can tell by the name given to the owl.
In other stories, we chat about talking kangaroos who were part of an animal behavior experiment.  Also, learn about the Maremmano-Abruzzese Sheepdog, or Maremmas, and how they help penguins.
Finally, meet Bear, the rescue dog, who trained on protecting bandicoots and koalas.
Improve your listening skills today – listen, play & pause this episode – and start speaking like a native English speaker!
Here's what you get when you sign up!
Read while you listen using the Premium Podcast player.
Understand every word in every episode.
Download all PDF transcripts and MP3s for 600+ episodes.
Get access to bonus member-only episodes.